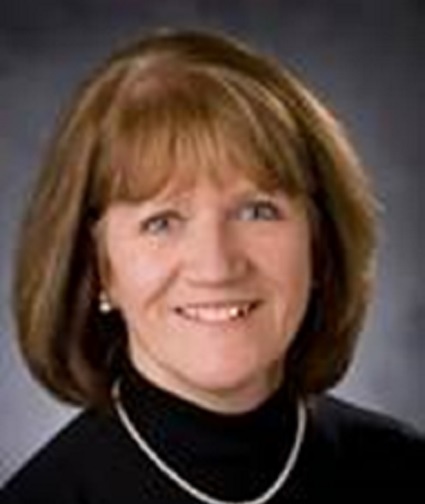 Kathleen A. Welsh-Bohmer, PhD
Professor, Departments of Psychiatry and Neurology
Duke University Health System
Director of Alzheimer's Disease Interventional Trials
Duke Clinical Research Institute (DCRI)
& Consulting VP for Neurodegenerative Trials at NeuroCog Trials
Dr. Kathleen Welsh-Bohmer is a Professor of Psychiatry and Neurology at Duke University.  Clinically trained as a neuropsychologist, her research activities have focused around developing effective prevention and treatment strategies to delay the onset of cognitive disorders occurring in later life.  Since 2011, she has been the neuropsychology lead for a Phase III global clinical trial to delay the onset of mild cognitive impairment due to Alzheimer's disease ("TOMMORROW" study- Takeda Pharmaceutical Company).  At Duke, she is the Director for the Alzheimer's disease therapeutic area within Duke Clinical Research Institute. And, concurrently she oversees neurodegenerative diseases in NeuroCog Trials, a private company focused on improving the precision of endpoint measurements in clinical trial designs.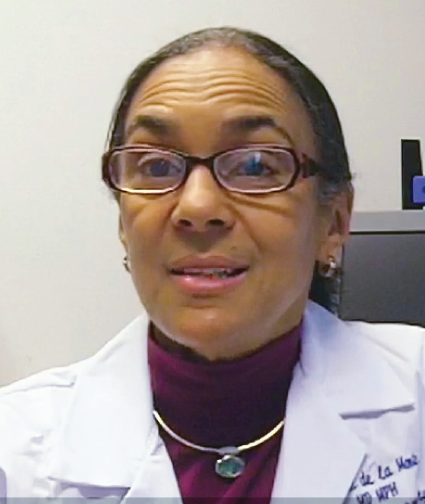 Suzanne de la Monte, M.D., M.P.H.
Dr. de la Monte is a physician scientist who directs basic and translational research in the laboratory and performs clinical service work in neuropathology. She was the Alzheimer's Association Award winner for 2000. Her research efforts are mainly focused on understanding the role of insulin and insulin-like growth factor resistance in relation to neurodegeneration caused by Alzheimer's disease and chronic alcohol abuse. She served as an intern and resident at Johns Hopkins Hospital, and served as a Resident and Fellow of Neuropathology at Massachusetts General Hospital. Dr. de la Monte was a faculty member at the Massachusetts General Hospital and Harvard Medical School until 2000 when she joined the medical faculty at Rhode Island Hospital and the Alpert Medical School of Brown University where she is Professor in the Departments of Neurology, Neurosurgery, Pathology and Medicine and Director of Core Laboratories at Lifespan Academic Institutions.
Dr. de la Monte earned her A.B. from Cornell University, her MD degree from Cornell University Medical College, attended the NIH Graduate School, and earned an MPH from the Johns Hopkins University School of Hygiene and Public Health.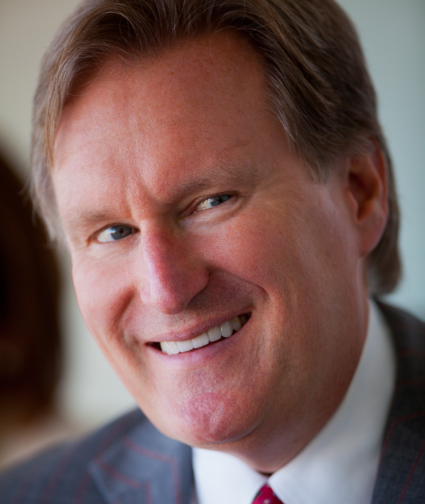 John Ratliff, MBA
John Ratliff was former President and Chief Operating Officer of Quintiles. He led Quintiles' Global Services organization with its clinical research, commercial, consulting, lab operations and was a member of the company's Board of Directors. Mr. Ratliff helped lead the $1B 2013 IPO for the company as it grew from a company of $1B in revenues when it was taken private in late 2003 to the $4B Fortune 500 public company that it is today. Quintiles (NYSE: Q) is the world's largest provider of biopharmaceutical development and commercial outsourcing services and helped develop or commercialize all of 2013's top 100 best-selling drugs on the market.
Prior to joining Quintiles, Ratliff worked for Acterna, the world's second largest provider of communications test solutions for telecommunications and cable network operators. Before moving to Acterna in 2000, he worked for 19 years at IBM, holding several positions of increasing responsibility. His latter positions at IBM included Vice President for Finance and Planning, Latin America, Vice President for Finance and Planning, PC Company, and Assistant Controller.
John received his bachelor's degree in industrial and systems engineering from the Georgia Institute of Technology in Atlanta and his MBA from Duke University in Durham, North Carolina.
Joseph Deveaugh-Geiss, M.D.
Dr. DeVeaugh-Geiss is Consulting Professor of Psychiatry at Duke University Medical Center, Adjunct Professor of Psychiatry at the University of North Carolina at Chapel Hill, Visiting Professor of Pharmacology at the American University of the Caribbean, and Research Associate Professor of Psychiatry, SUNY Health Science Center, Syracuse, New York. From 2001 to 2006, he served as Director, CNS Division, Duke Clinical Research Institute, Durham NC. Prior to joining Duke Clinical Research Institute, Dr. DeVeaugh-Geiss spent 16 years leading CNS drug development programs in the pharmaceutical industry, initially at Ciba-Geigy and most recently as Vice President and International Director of CNS Clinical Research at GlaxoSmithKline. He has contributed to and managed the successful submission of 12 New Drug Applications (NDAs) and Supplemental New Drug Applications (sNDAs). Dr. DeVeaugh-Geiss is also Manager/Owner of the consulting company, BRAINSTORM CNS, LLC.
Dr. Deveaugh-Geiss received his MD from SUNY Upstate Medical University.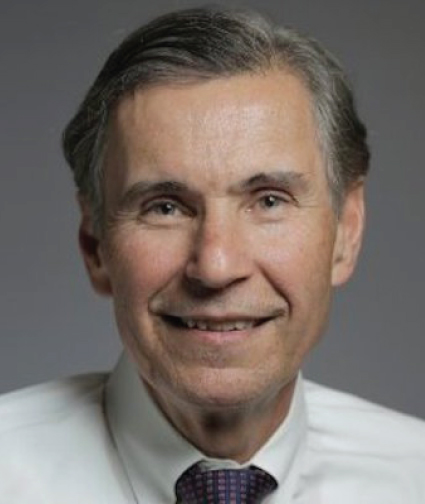 Bruce Burnett, Ph.D
Dr Burnett is Director of Regulatory Affairs for Duke Translational Medicine Institute. He has over 25 years of experience in the pharmaceutical industry involving research and development, scientific affairs, quality control/assurance, and regulatory affairs. He has held both senior regulatory and quality positions at Biogen Idec, Genetics Institute (Wyeth Pharmaceuticals), AlphaVax and Serono.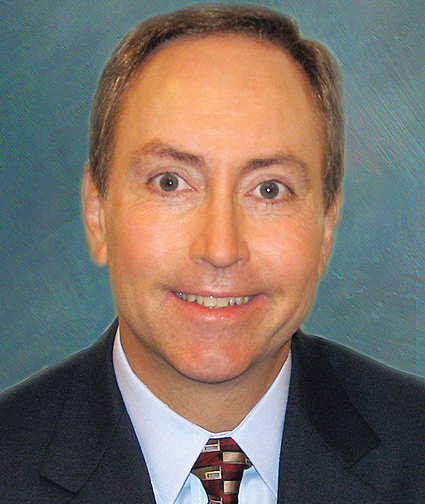 Wesley Protheroe, MBA
Mr. Protheroe is an accomplished CEO with extensive experience serving on both for-profit and non-profit Boards of Directors. He was President & CEO of Gerber Life Insurance from 2002-2013, and had previously held key management positions at Procter & Gamble, PepsiCo, and Sara Lee Corporation. He served on the Board of Directors of Gerber Life and the Gerber Baby Food companies for over a decade, and was a member of the Novartis U.S. Corporation Board from 2002-2007. He also has served on the Boards of Directors of several non-profits, including the Direct Marketing Association, the Direct Marketing Education Foundation, and the Atlanta Humane Society.
Mr. Protheroe received his BA from Wesleyan Universityand holds an MBA from Columbia University.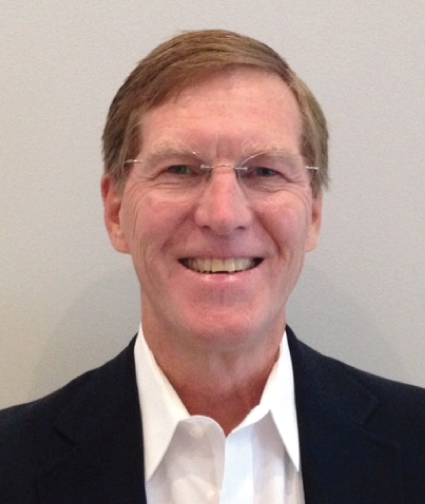 Stuart Hobbs, Pharm.D.
Dr. Hobbs has greater than 30 years of experience in pharmaceutical drug development across regulatory, clinical and preclinical drug development strategy.He is presently Senior Director in Global Regulatory Labeling at GSK and is leading Labeling Teams in the development of Prescribing Information within the Respiratory Therapeutic Area. He has more than 10 years of Regulatory Labeling Strategy experience, including in the respiratory, CNS, antiviral, urology, androgens, estrogens, and musculoskeletal therapeutic areas. Prior to that, Stuart held leadership positions in the Musculoskeletal CEDD and Clinical Research groups at GSK and GSK heritage companies, leading clinical and matrix teams in clinical development across cardiovascular, CNS, dermatology, metabolic, and urology therapeutic areas.
Dr.Hobbs received his BS and Pharm.D. from the University of Kentucky.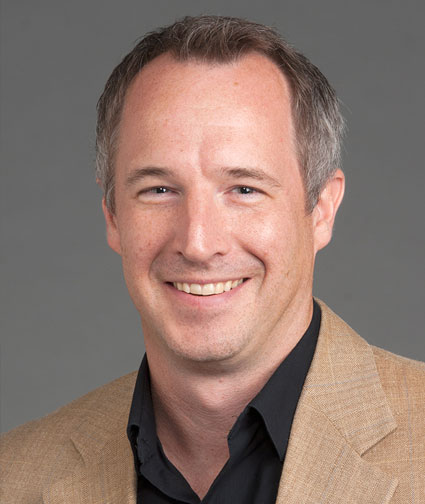 Jason Kralic, Ph.D.
Dr. Kralic is a neuroscience-trained business development executive who served as Head of Business Development for the Neurosciences Therapy Area Unit at GlaxoSmithKline. His responsibilities included leading the development and implementation of the BD strategy for Neurosciences R&D, coordination and prioritization of licensing/M&A opportunities, including leading technical and commercial due diligence and valuation activities, and facilitating relationships with alliance partners. He most recently led divestment of a Phase 3-ready Alzheimer's disease program from GSK to Roivant Biosciences in December 2014. Jason joined GSK in 2009 as Director, Scientific Licensing in Worldwide Business Development covering late stage development and was promoted in 2011 to manage all Neurosciences R&D BD. Prior to GSK, Jason served in scientific licensing roles at UCB Pharma and Schwarz Biosciences.
Jason holds a Ph.D. in pharmacology from the University of North Carolina at Chapel Hill School of Medicine and completed post-doctoral training at the University of Zurich.
Get In Touch.
If you are interested in working together, send us an inquiry and we will get back to you promptly.
Contact Us